I saw the Kills at a bar called Johnny Brenda's last night. You might know that Jamie Hince, one half of the band, is dating Kate Moss. Well, she was there. She was like eight feet away from me when I walked in. I nearly passed out on the spot. I managed to not make an ass out of myself, but that unfortunately required trying not to gawk, and definitely not taking a picture of her (though I wanted to sooo badly). I did take several pics and videos of the band while they played. They were so awesome. I want to be Alison Mosshart when I grow up. She's amazing.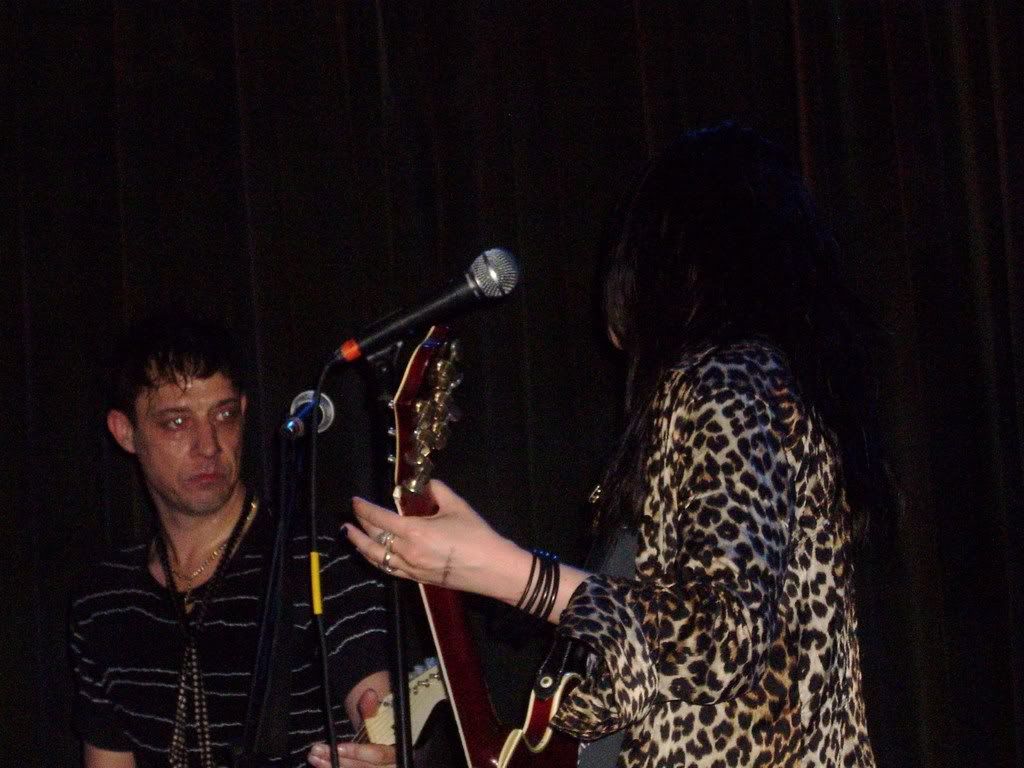 (Pardon the sound quality, my little cheapie digital camera is not designed for this type of thing. Also, I can't figure out how to make the videos play vertically instead of horizontally.)
As I walked from the bar to my car after the show, I walked past Alison smoking a cigarette in a black-and-white woven Mexican poncho. Just as I was walking by their (massive) bus, Kate burst out the door and yelled "Alisoooon!" in her adorable British accent. You cannot even fathom how tiny and beautiful she is in person. I'm still in shock.