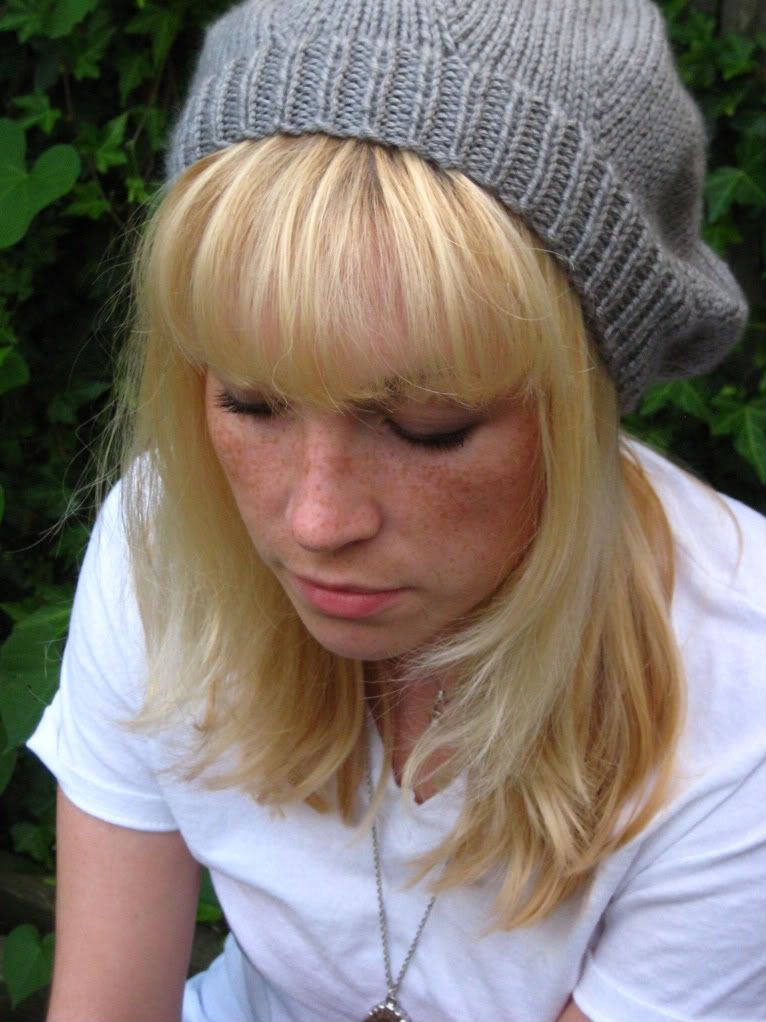 At long last, an outfit post!
So, after about 14 hours of consideration (read: obsession), I went back to Express and bought the coat. It's so soft and beautiful, I can't stand it. Even the lining is gorgeous! It's still way too hot out to be wearing it yet, but I have endless outfits already running around in my head.
In other news, the hat I'm wearing in the photos, as well as others, will soon be for sale on eBay. Probably tomorrow, as I'm too exhausted tonight to keep looking at the computer screen. But you can anticipate different colors, types of fibers, etc. I might even take special orders! :)
the outfit: Coat, Express. Tee, Fruit of the Loom. Jeans, Gap. Heels (not really pictured), Michael Kors. Necklace, Forever21. Hat, knitted by me!
Check back tomorrow for updates!