I am EXHAUSTED. I feel like I saw a thousand patients at work today.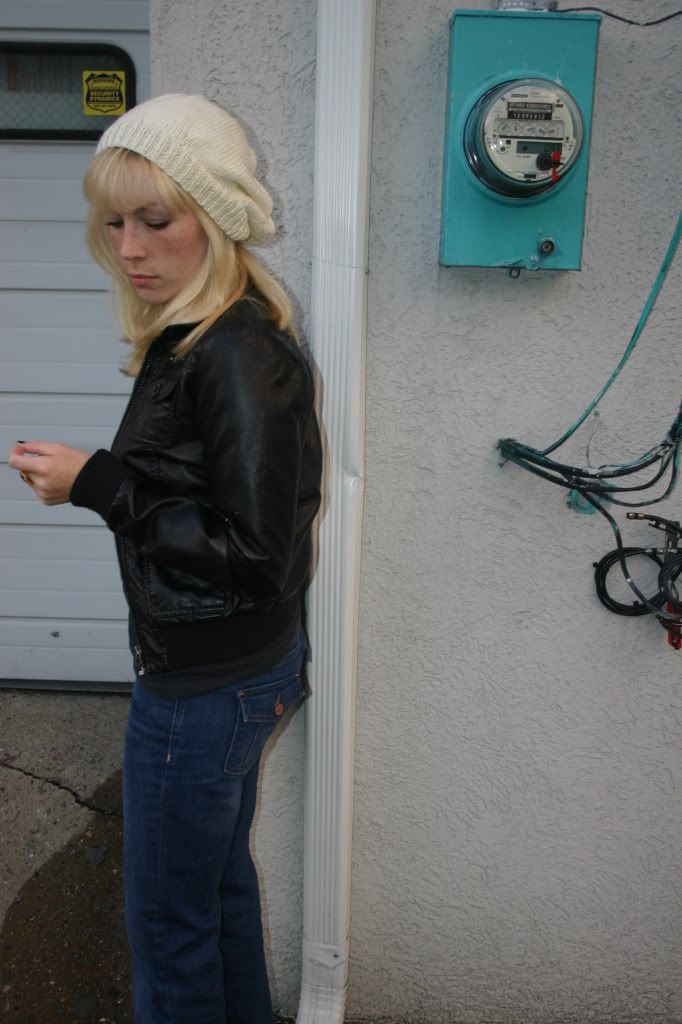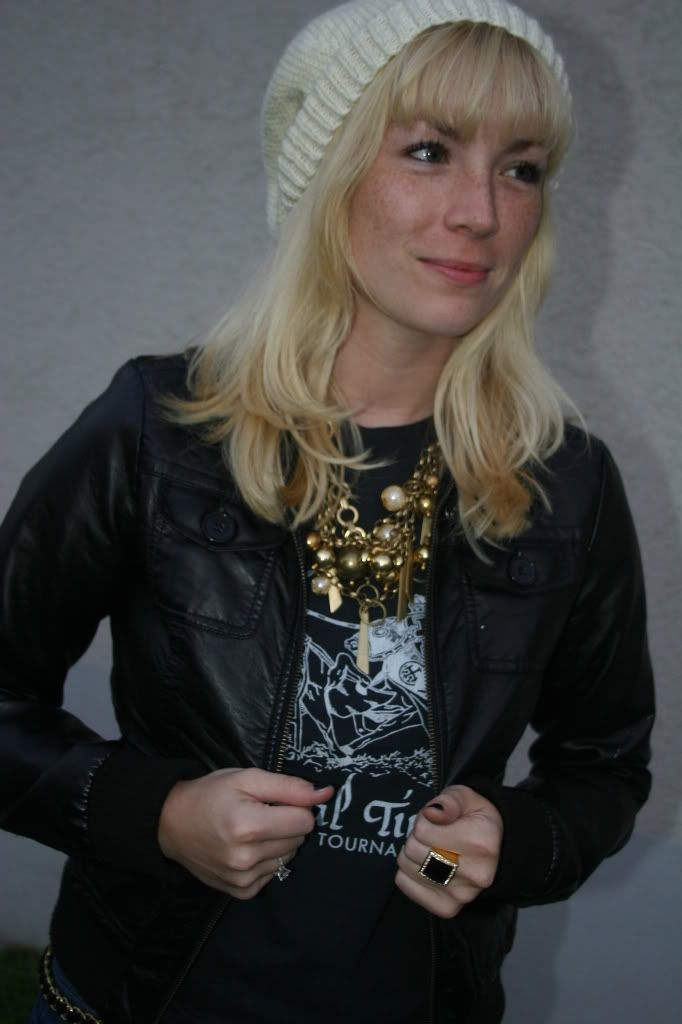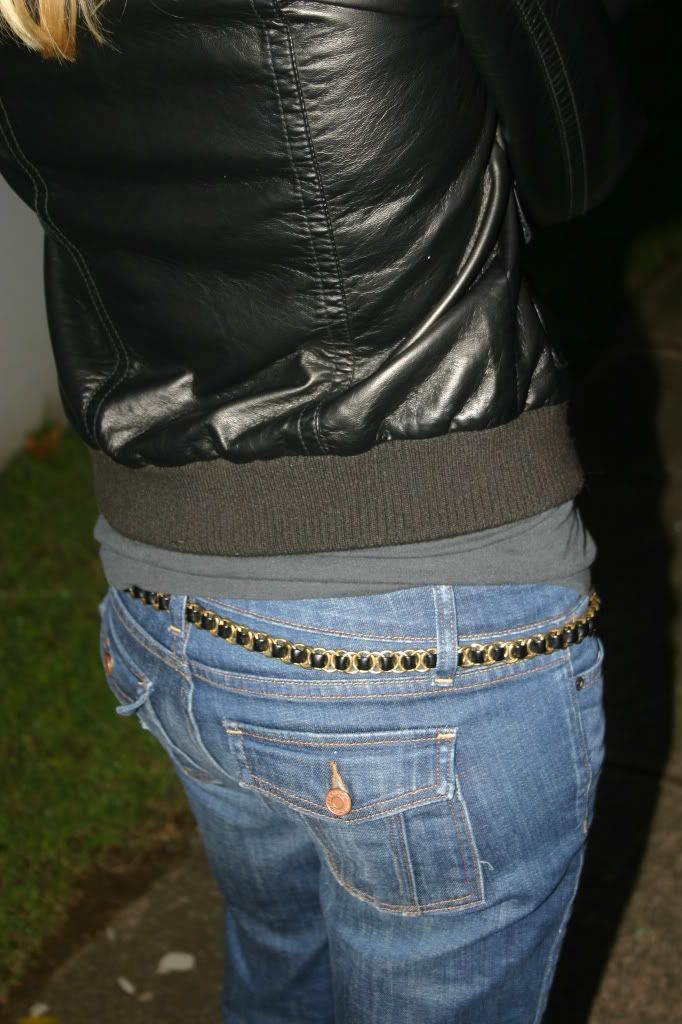 Check out my sweet belt! It was 50 cents at the thrift store..I just need like a gold coin belt for the Gucci effect.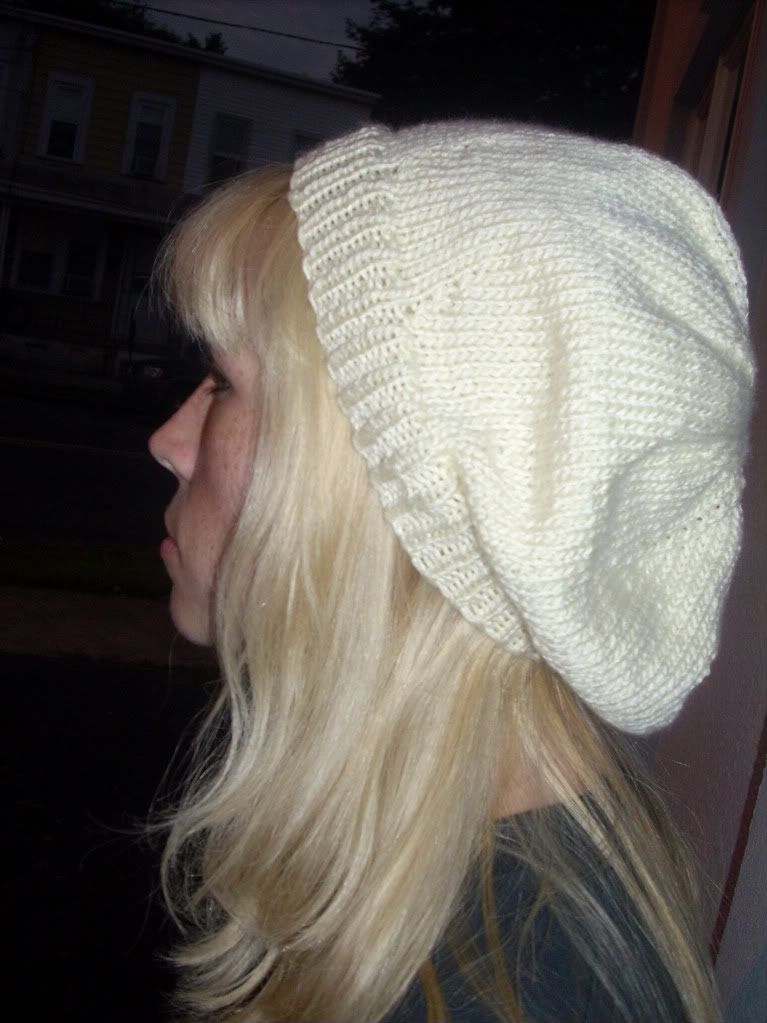 And another hat! They'll be up on eBay by the end of the night, I'll edit and link when ready!
the outfit: Jacket, H&M. Tee, vintage. Jeans, Gap. Necklace, Subversive for Target. Slouchy handknit beret by me!
EDIT: Check out the hats, kids!
blue merino blend
cream merino blend
purple cotton blend
grey cashmere blend