I first fell in love with these Balenciaga boots when I saw the A/W 2007 slide show on style.com the day after they were shown in Paris. I fell harder when Vogue used them in an editorial referring to Stevie Nicks' style for their annual Fashion Rocks supplement.
I was prepared to add them to my list of unrequited loves when I found out how much they cost, but then I came across a photo of Erin Wasson in the closed-toe boot, admitting they were not the real deal.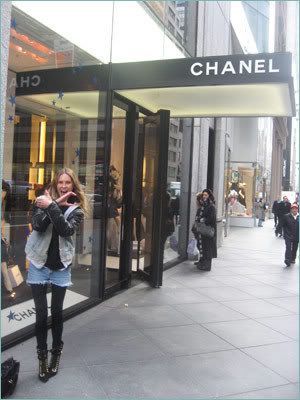 (from style.com: Her shoes attract some compliments, but she's not trying to fool anybody. "I got these on the street for like $50," she says. "This ain't no Balenciaga shit.")
I googled and stalked the boots until I found them: Jeffrey Campbell, and a boutique in Atlanta, Georgia still had them in stock for under $200! I was briefly disenchanted by a horrible Bebe knockoff; more so when paparazzi photos surfaced of Hilary Duff picking up coffee wearing the Balenciagas.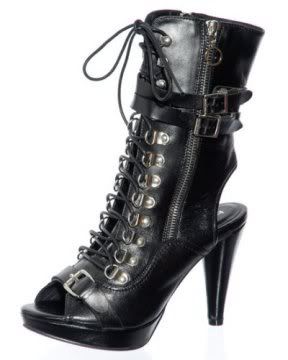 Everything changed when yesterday I realized I hadn't wandered over to the Steve Madden website for a while. I'd like to be a fashion purist and lash out against "designers" who leech off other designers' creativity and hard work, but alas, my salary won't permit it. I am a big fan of affordable luxury, and my overactive imagination (activated as a young, only child) allows me to fool myself into thinking that the look translates. Despite my footwear design instructors at FIT railing against the construction and anatomical-correctness of Steve Madden shoes, I've amassed a bit of a collection: the red leather, wooden-wedge, t-strap maryjanes a la Chloe, the purple leather, platform, multi ankle strap/buckle boots in the manner of Miu Miu..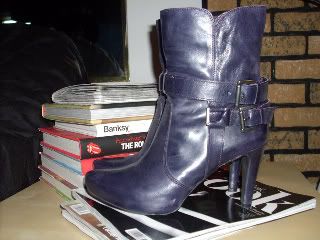 ..and very soon, the black, open-toe, open-heeled, lace-up, double-buckle Balenciaga-style boots!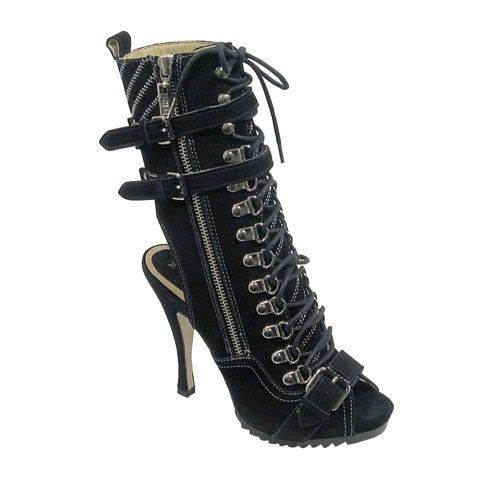 And we'll live happily ever after. The End!
photos: style.com, bebe.com, stevemadden.com